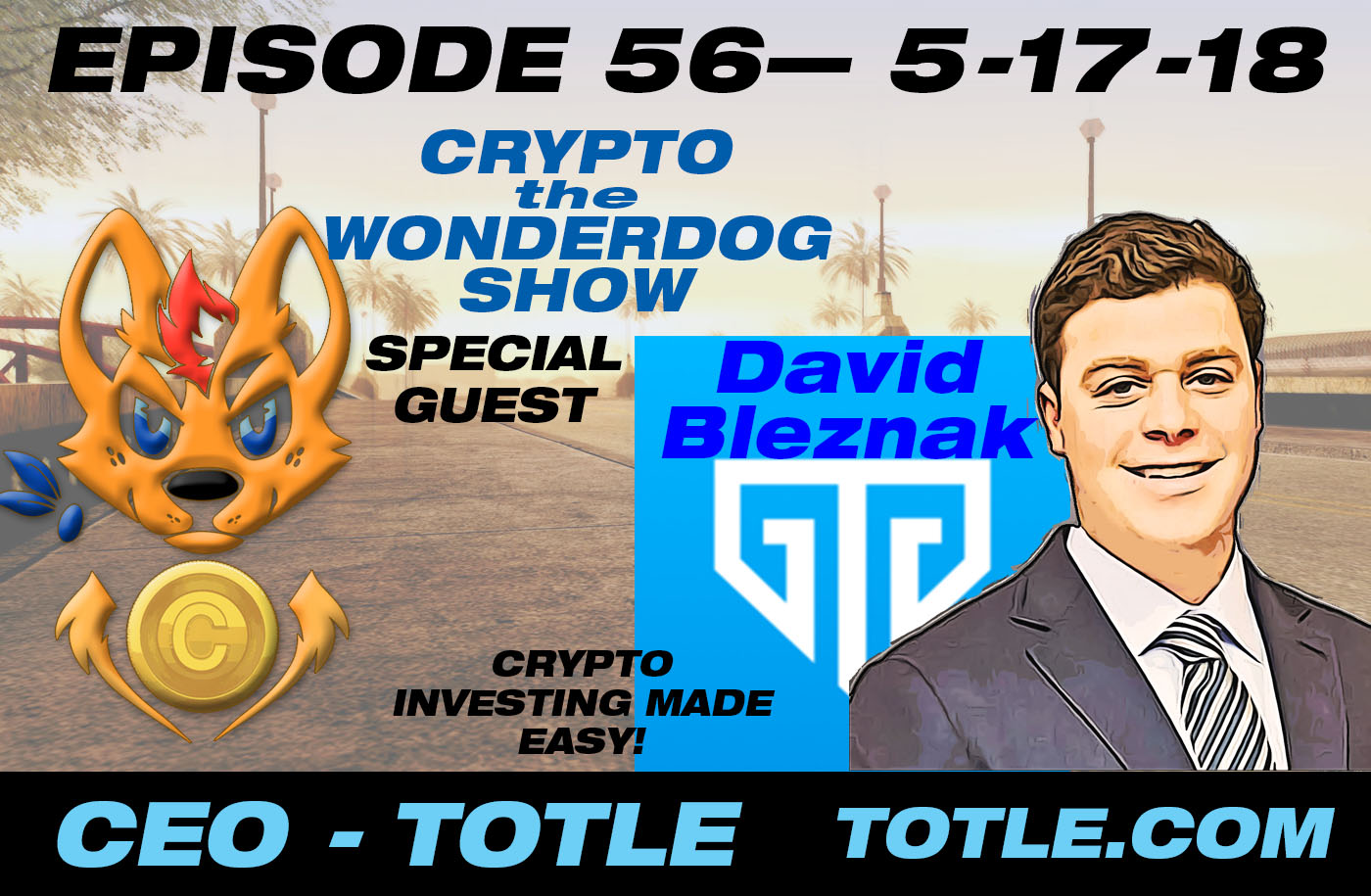 E 56 A tool for new and experienced crypto investors to manage their crypto portfolios without the hassle
David Bleznak Totle
Founder and CEO at Totle, Inc.
I enjoy making things work.
David is a serial entrepreneur and crypto asset investor.  His background in real estate finance offers a unique perspective to the crypto space.
With a business degree from the University of Michigan, David began his career in commercial real estate.  He joined his brother and father in metro Detroit where he led acquisitions and developed Bleznak Group's fundraising platform.
Leveraging his deep understanding of finance, business administration and software development he generated extraordinary cash-on-cash returns for investors in excess of 50% among retail, industrial and multifamily investments.  
David saw opportunity in the blockchain space with the maturation of the Ethereum Foundation in 2014 and began to diversify his real estate earnings.  His frustration with the lack of existing crypto asset administration software led him to pursue development of Totle.
Crypto Investing for the Rest of Us
We're on a mission to bring crypto investing to the mainstream. Our first product takes the hassle out of decentralized trading. By aggregating order books from across the largest decentralized exchanges, trades are instant, liquid, and secure.  
Built by seasoned crypto investors, entrepreneurs, and technologists, Totle is launching the most intuitive non-custodial platform for managing digital asset portfolios.  Hold your keys, not the bag.
Totle makes crypto investing easy. Our simple platform allows individuals to gain exposure to a basket of crypto assets quickly and securely. No longer do users have to worry about the complexity of blockchain, visit totle.com for more information.
We're building a tool for new and experienced crypto investors to manage their crypto portfolios without the hassle! 
#bitcoin #blockchain #crypto #cryptocurrency #fintech #ethereum #litecon #altcoins
https://www.linkedin.com/in/davidbleznak/
https://www.linkedin.com/company/totlecrypto/
https://www.totle.com
http://www.facebook.com/totlecrypto
http://www.twitter.com/totlecrypto