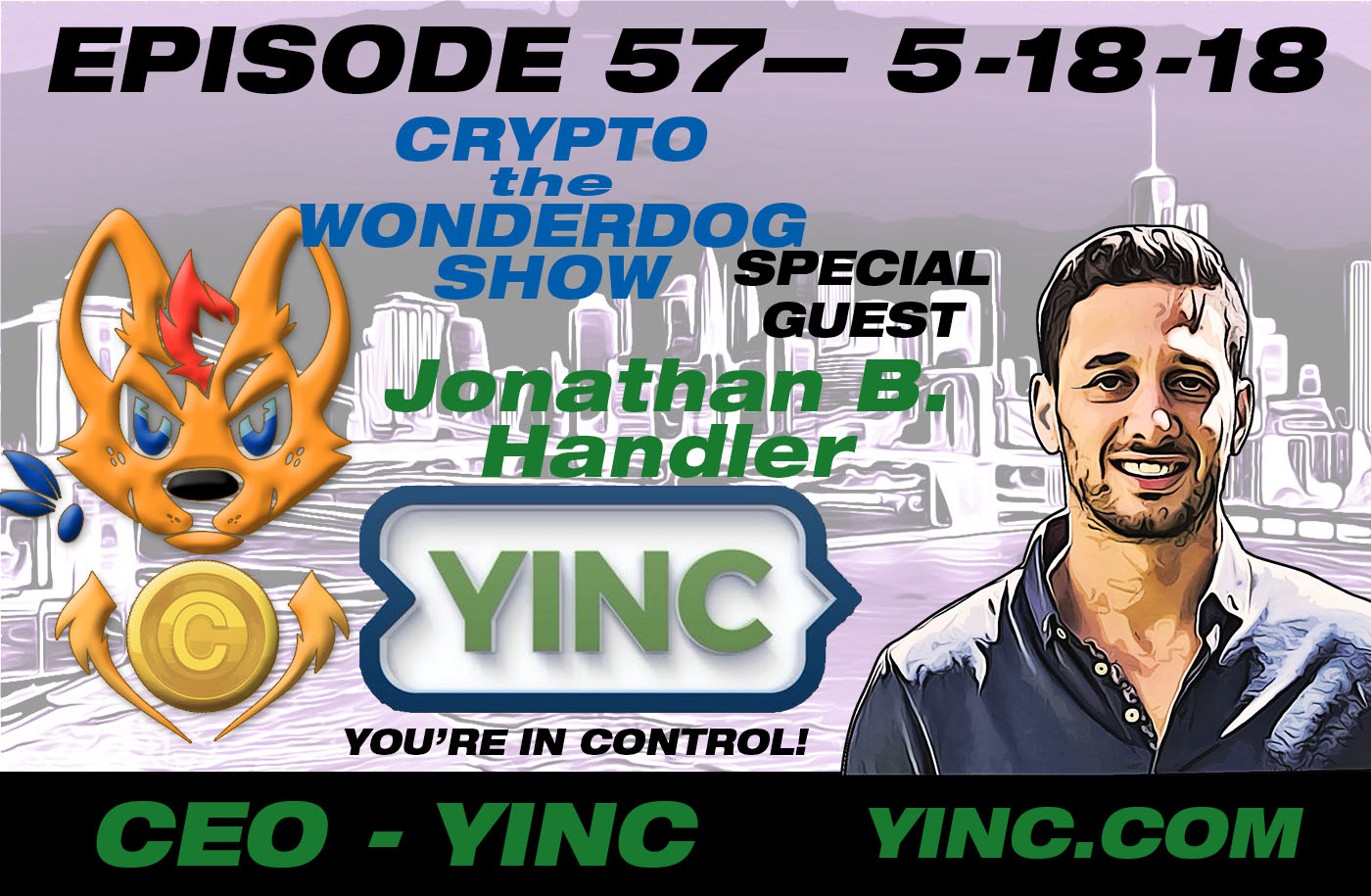 E 57 How to use the Blockchain to change the way people trust reviews and pay for services online
Jonathan B. Handler
Founder CEO - YINC
My mission is to use the Blockchain to change the way people trust reviews and pay for services online.
I am an experienced entrepreneur with an extensive sales background primarily in the tech and real estate industries. With over 8 years of experience, my passion for problem-solving led me to the tech sector where I want to improve peoples' lives using new technology. 
My experience in commercial real estate, property management, and consumer tech has caused me to observe the missing links in the services industry. I am solution oriented and believe the future of blockchain technology will unite the issues we see in the online service sectors today.
YINC PUTS YOU IN CONTROL
OF THE SERVICE-TO-HIRE INDUSTRY
YINC has already procured commitments from over a 30 commercial real estate companies (over $10B AUM) to use our platform exclusively when we go live.
All transactions on the YINC Platform occur with YINC Tokens. YINC's Smart Escrow system
allows users to book & pay for services with the power and security of cryptocurrency.
COMPETITIVE
PRICING
The YINC process creates transparency amongst vendors by giving them the ability to see who else is bidding for a job, but not what they bid.
This creates 'competitive urgency', giving consumers timely responses and competitive pricing.
TAMPER-PROOF
REVIEWS
A consumer can only write a review once a job is completed and paid for on our system, which is confirmed by both the consumer and the vendor.
The review is then stored on the Blockchain, eliminating the ability for fake and altered reviews. We can't tamper with it, even if we wanted to!
http://www.yinc.com