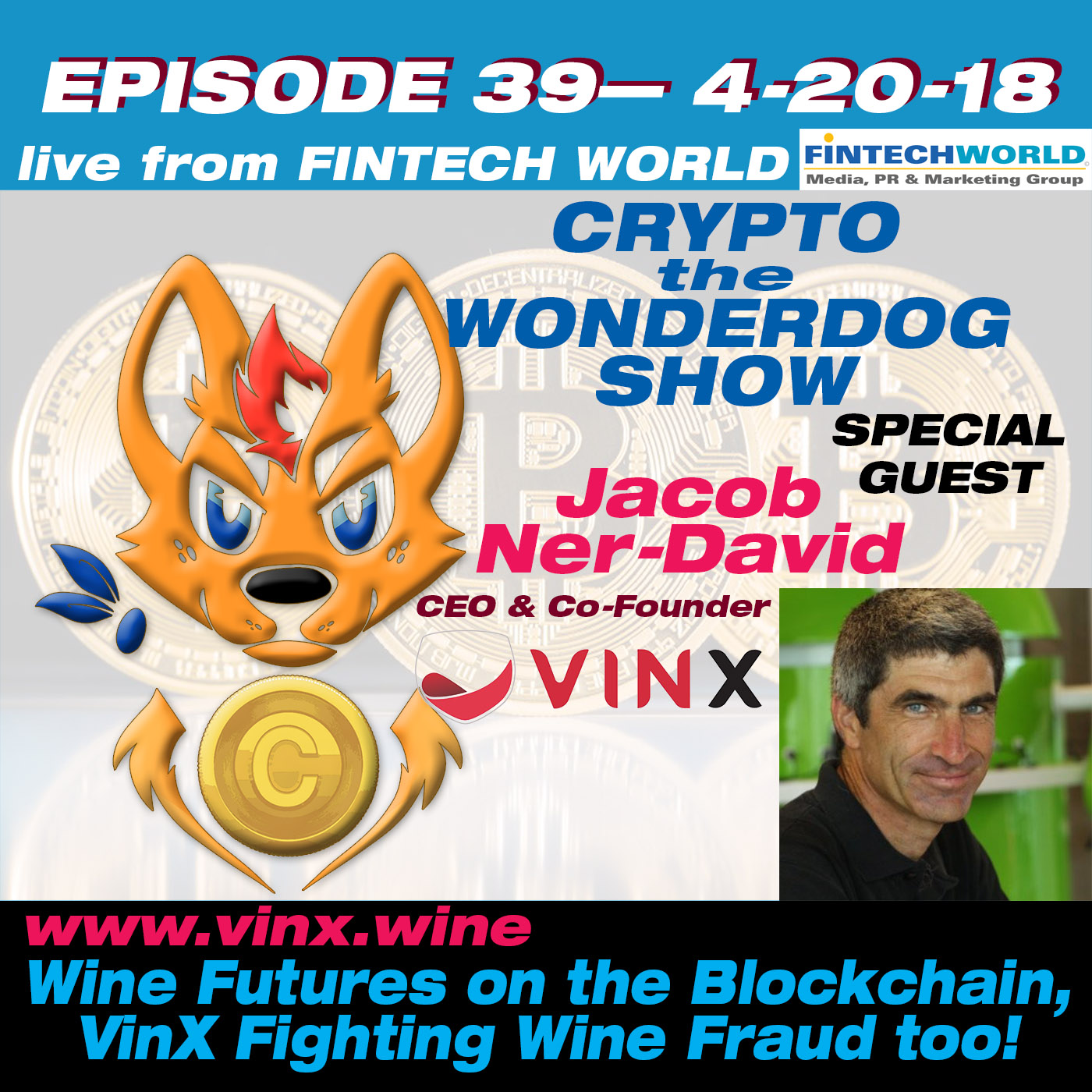 E39 - Wine Futures on the Blockchain, VinX Fighting Wine Fraud too!
Jacob Ner David
Father, entrepreneur, winemaker, VinX
For over 18 years I have been creating, leading, investing, mentoring tech driven start-ups. 
I love innovation, challenging the status qou, and especially products and services that can make the world a better place. And of course it has to be fun, with good people that know how to laugh (at themselves and the world). 
Previous experience: founded and led several successful start-ups, including DeltaThree (NASDAQ:DDDC) and NomadIQ (acquired by Omnisky). 
My goal is to continue developing new companies, products, creating additional value for myself, my family, team, and ALL stakeholders.
VINX
Wine Futures! - Futures that Improve with Age
VinX is a Blockchain Based Platform that enables thousands of wineries to streamline funding by selling wine futures and developing direct connections with their consumers.
Jezreel Valley Winery
Jezreel Valley Winery is a boutique winery dedicated to true Israeli winemaking.
The sun-loving varietals and the winemaking style reflect a new world of original Israeli wine.
www.vinx.wine
https://www.linkedin.com/in/jacobnerdavid/
#bitcoin coin #bitcoin bot #best bitcoin mining hardware #bitcoin casinos #bitcoin download #bitcoin blackjack #best bitcoin wallets #bitcoin address generator #bitcoin cloud services #21 inc bitcoin #bitcoin arrest #1 usd to bitcoin #bitcoin how it works #bitcoin accepted #accept bitcoin #bitcoin cold storage #bitcoin difficulty chart #bitcoin convert #bitcoin code #bitcoin chat #bitcoin hashrate #bitcoin hash #best bitcoin pool #android bitcoin miner #2 bitcoin to usd
bitcoin faucet game, bitcoin exchange wiki, bitcoin exchange price, bitcoin exchange history, bitcoin exchange graph, bitcoin exchange chart, bitcoin europe, bitcoin etfs, bitcoin equivalent, bitcoin average price, bitcoin autosurf, bitcoin at, bitcoin asic hardware, bitcoin asic comparison, bitcoin apple, bitcoin android miner,