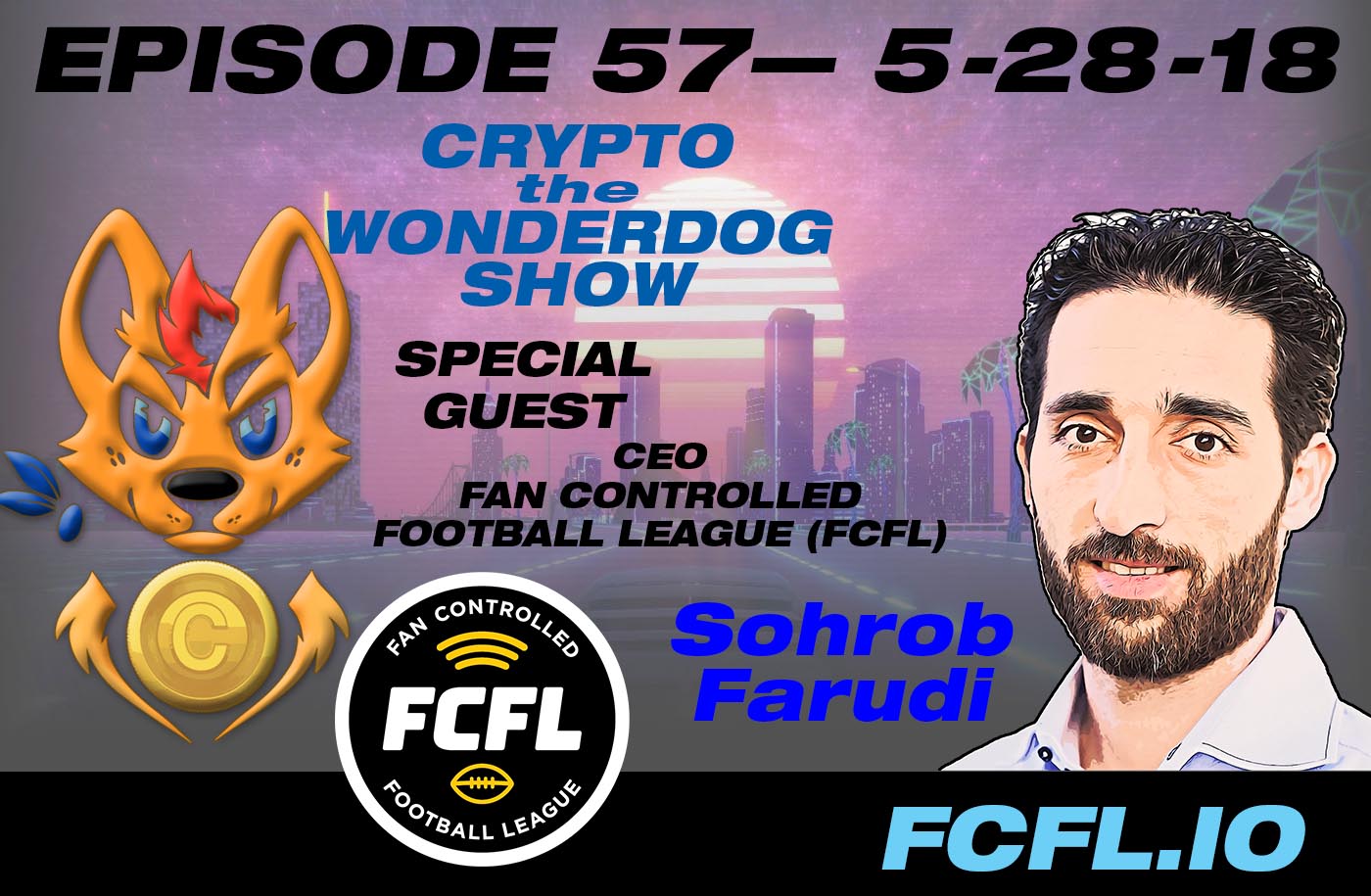 E57 - Blockchain Football League - FCFL Reimagines Live Sports for the Digital Age
Sohrob Farudi is an accomplished international C-level executive and venture-backed entrepreneur. He's held the CEO role at multiple startups and served as an investor and advisor to numerous companies over the past decade. He has been a speaker at events including SXSW, NAB, Hashtag Sports, MIT Sloan Sports & Analytics Conference, and most recently dozens of blockchain and crypto conferences across the globe. He is currently the founder and CEO of the Fan Controlled Football League (FCFL) where he guides the strategic direction of the company as the company reimagines live sports for the digital age. Under his guidance the league has secured partnerships with Twitch, CAA, and IMG Productions as it moves towards kickoff in early 2019.
Before setting out to disrupt the world of sports and entertainment, Sohrob led companies across sectors in web analytics (SeeVolution), digital marketing (ActBold), and mobile (Flipswap). As co-founder and CEO of Flipswap, Sohrob led the company from "garage startup" to venture-backed company, securing $14M from RRE Ventures and NGEN Partners. Under Sohrob's guidance Flipswap secured the #81 ranking on Inc Magazine's list of 500 fastest-growing companies, and in 2011 Sohrob led the merger/sale of Flipswap to HYLA Mobile in a transaction that included a $35M investment from Kleiner Perkins.
Sohrob started his career as a consultant at Accenture. He holds a MS in Information Systems from the George Washington University School of Business and a BS in Finance from the University of Maryland, where he graduated in just three years. He currently resides in Manhattan Beach, CA with his wife and two young daughters.
https://www.fcfl.io
https://www.linkedin.com/in/sohrobfarudi/
www.linkedin.com/company/FANchise