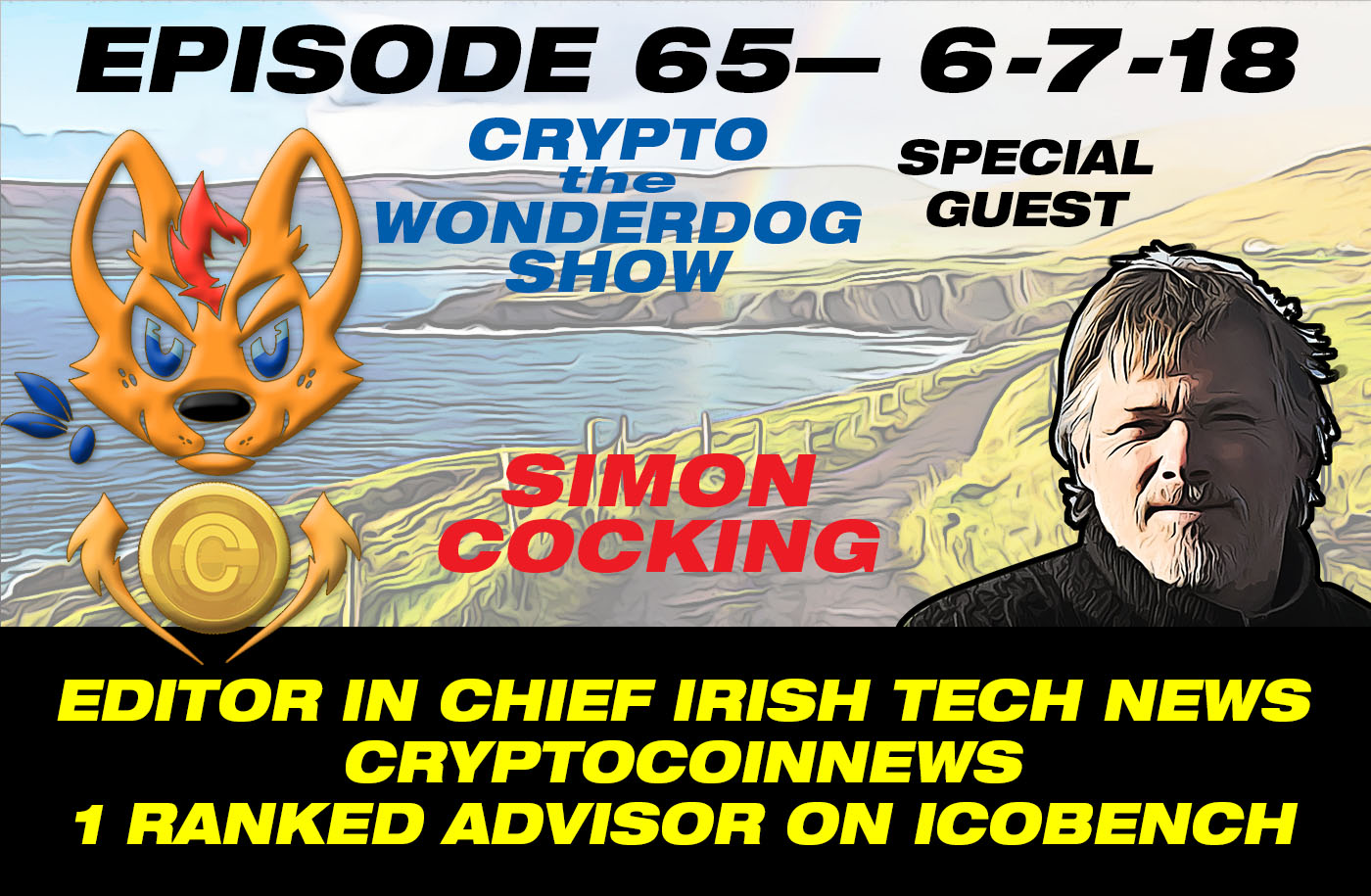 E65 CRYPTO Irish News EDITOR IN CHIEF -  Simon Cocking
Editor in Chief Irish Tech News | CryptocoinNews 1 ranked advisor on ICObench
Company founder / writer / journalist / content creator / digital marketing advisor
An expert on marketing, media, PR and digital currency strategy, Cocking has advised several ICO launches which achieved their financial targets. Simon Cocking is also Senior Editor at Irish Tech News, Editor in Chief at CryptoCoinNews, and freelances for other publications. He is currently ranked number 1 on People of Blockchain, and he holds the top spot among all ICObench advisors.
Winner of Irish Web Awards 2014, best Science & Technology category
Winner 2016 Littlewoods Best Ireland Blog for Digital & Tech
Based in Ireland for over 20 years, excellent network of contacts.
Write regularly for IrishTechNews, Sunday Business Post, Irish Times, G+D, Dublin Globe, Tweakyourbiz, UCD Innovation Academy, Digital Skills Academy, IBM
Since moving to Ireland, I have started four companies, two coops and one national sporting organisation. 
Twitter
@SimonCocking @Irish_Technews over 140,000 followers combined
Previously: 
Co-founded Global Action Plan, http://globalactionplan.ie/
Founder of Active Art Creations, http://www.artesian-art.org/simoncocking.htm
Initiated idea for Dublin Bikes scheme, http://www.dublinbikes.ie/
Cofounder of Rediscovery Centre http://www.rediscoverycentre.ie/
Founded Irish Flying Disc Association, http://www.irishultimate.com/
National Irish Ultimate Frisbee Coach: 1996 - 2011