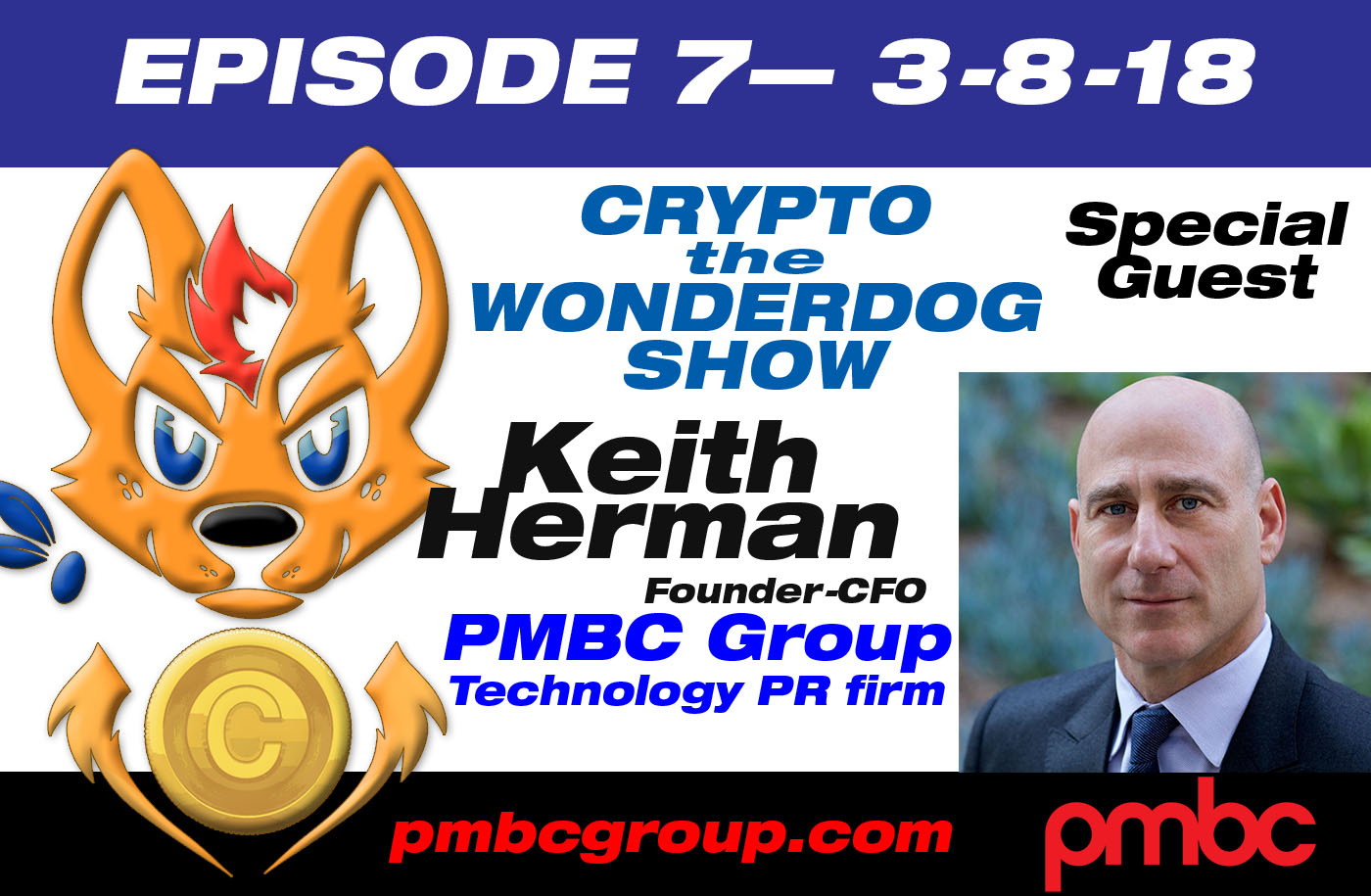 E7 - Beverly Hills PR Firmly Believes in Crypto and Blockchain - Keith Herman pmbc Group
Keith Herman
Founder CFO - PMBC
PMBC is a leading technology PR firm based in Los Angeles, servicing clients across the globe. Acting as an extension of a client's team, PMBC develops and executes results-driven campaigns designed to elevate business profiles, attract investment, establish credibility and increase brand awareness. Areas of expertise include apps, software, adtech, fintech, consumer electronics and more...
Keith Herman is an entrepreneur, investor, strategist, speaker, writer, mentor and advocate for blockchain technologies and numerous charities. He has owned more than 50 businesses over the past 30 years in 6 different industries primarily in the fields of technology, real estate, and finance. Over the course of his illustrious career he has raised over $500 Million for his own ventures and has represented more than 200 technology companies that cumulatively raised hundreds of millions of dollars. In aggregate, he has been involved in over $1 Billion of transactions.
Due to his own health issues and challenges, that he was able to overcome, he chose to shift his focus and utilize his decades of experience and resources to help others. Mr. Herman accomplishes this by selectively helping health and wellness related companies to bridge the gap to success by broadening their reach, developing strategic partnerships and increasing their profitability. 
He is available for selective speaking engagements on topics such as blockchain, cryptocurrency, business development, raising equity and debt, repositioning and scaling businesses, business growth through broad-based media exposure and awareness in business,
Prediction - 12-31-18 - $30,000 BTC 
https://pmbcgroup.com
https://www.linkedin.com/in/keithherman1/
https://www.linkedin.com/company/pmbc-group/
https://www.facebook.com/PMBCgroup/
https://twitter.com/PMBCgroup
kh@pmbcgroup.com
PMBC Group 
345 N. Maple Dr., Suite 105 
Beverly Hills, CA 90210