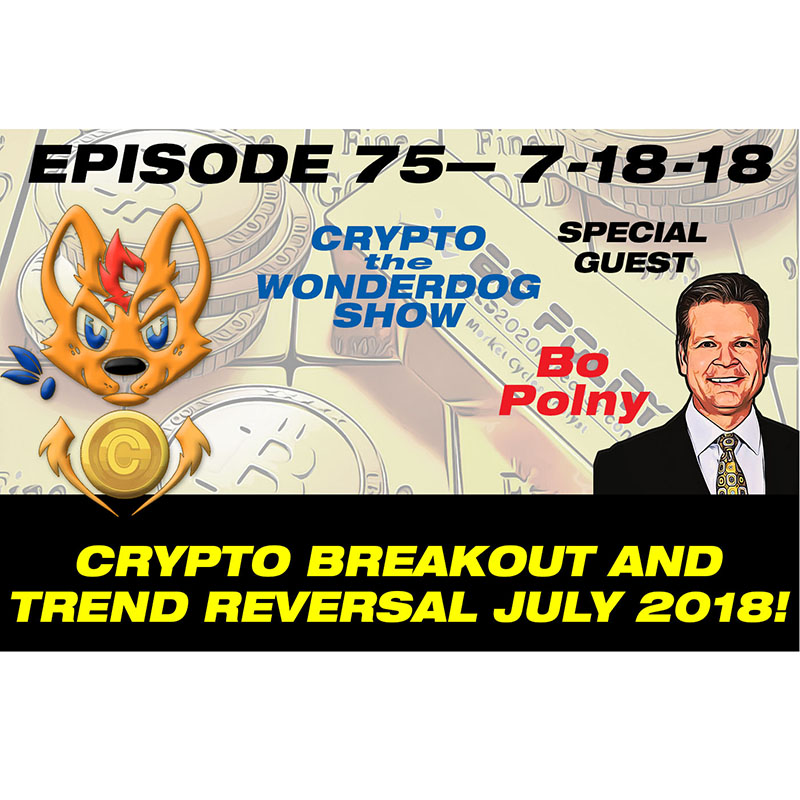 E75 - Bo Polny - Crypto Breakout and Trend Reversal July 2018!
Dean and Bo sit in the back yard and talk abou the Crypto BREAKOUT of July 2018!
PRIVATE Bitcoin & Cryptocurrency INDEX
July 16, 2018
Bears & Bulls are Cycles…
Cycles precede all Events & then Events including Manipulation, War, Natural Disasters, FOMC, etc. complete Cycles!
2018 BULL MARKET PHASES I, II, III
PHASE I: A new and FINAL cycle low arrived June 29th at $5774 and a price breakout vertical and spike is now expected to begin/occur this week Tuesday July 17 – Wednesday July 18, as I write bitcoin has REVERSED back UP off the Right Shoulder and trades at $6617,
One of the alt-coins we have been closely following, DigiByte (DGB), has broken out above its handle relative to the price of bitcoin AS EXPECTED and is about to explode even higher outperforming bitcoin in July, see page 3. DigiByte is just one example of many Alternate-Coins covered below on PAGE 4 expected to outperform bitcoin in 2018.