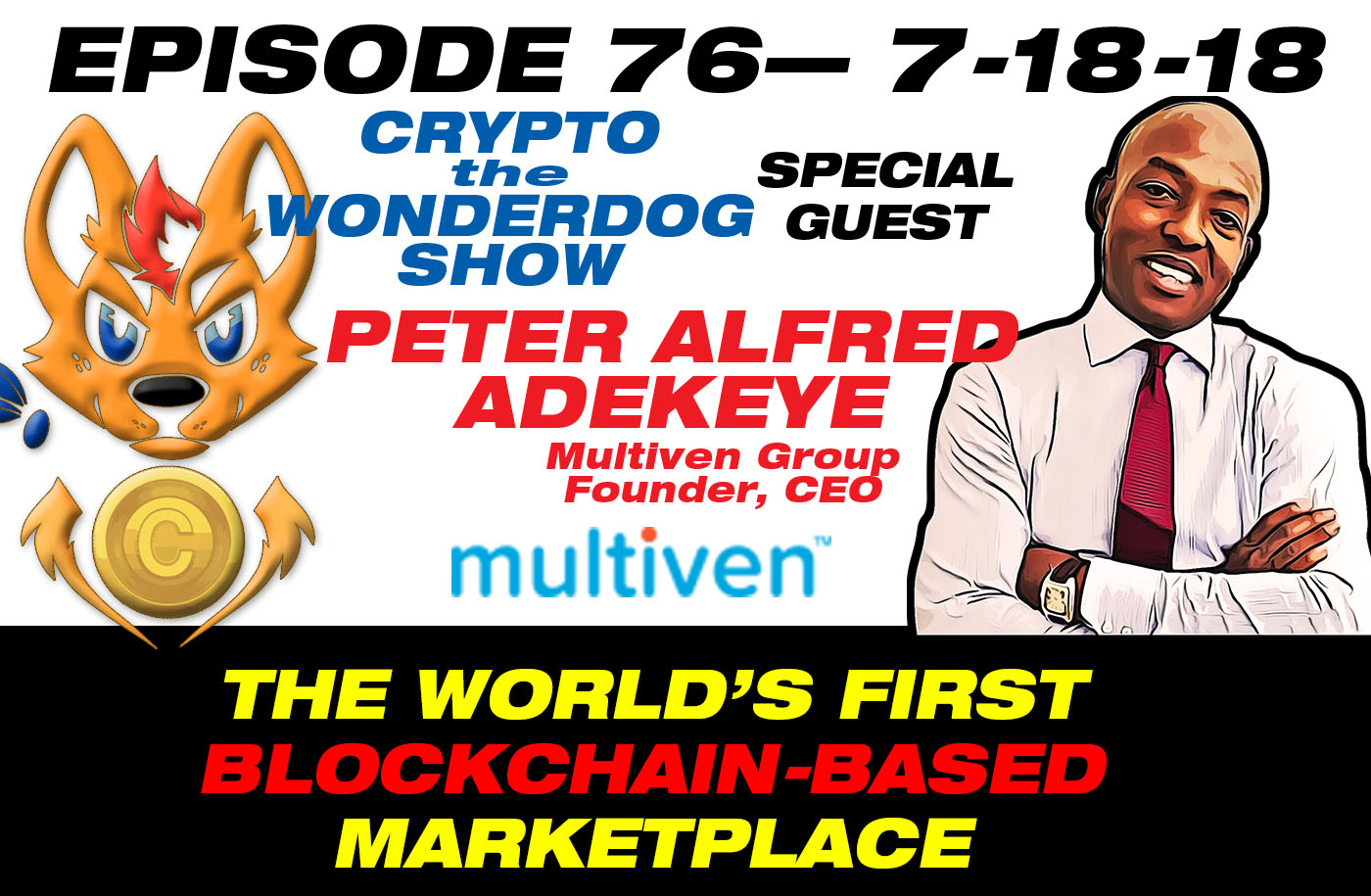 E76 - PETER ALFRED ADEKEYE - Technology visionary, passionate about making the world a better place.
Multiven Group Founder, CEO & Chief Technology Architect
Founder, CEO & Chief Technology Architect
Technology visionary, ex-Technical Leader for IOS at Cisco
Member, EU Agency for Network & Information Security (ENISA)
BSc. Engineering University of Ife & Stanford.
Founded in 2005 in Palo Alto California, Multiven is the world's first and only provider of independent and decentralised software integrity maintenance and cyber-defense services for all the blockchain nodes and hardware that make up the world's Internet networks.
Multiven is tokenising its existing successful business by developing the Multiven Open Marketplace (MOM), the world's first blockchain-based marketplace for the global $3 Trillion Information Technology products and services Industry that will enable everybody to buy and sell smartphones, computers, routers etc. on a peer-to-peer basis, with no intermediaries, powered solely by smart contracts, with the Multicoin (MTC) as the medium-of-exchange.
Multicoin transaction fees from the MOM will fuel the cyber-defense of Bitcoin, Ethereum and all public blockchain nodes on Earth as well as their decentralisation into low-Earth-orbit.
- For more on MOM and Multiven's ICO, please visit https://multiven.io
- To chat with the Multiven team directly, visit https://t.me/MultivenOfficialGroup
Jillian Godsil reviews Multiven ICO.
https://www.linkedin.com/in/adekeye/detail/treasury/position:3597533/?entityUrn=urn%3Ali%3Afs_treasuryMedia%3A(ACoAAAAogAgB3jdN6psr9JwCZHnlE43Go0rwONg%2C1531754710360)&section=position%3A3597533&treasuryCount=1
https://www.linkedin.com/in/adekeye/
https://www.linkedin.com/company/multiven/
https://www.multiven.io
http://www.intecmicros.co.uk/multiven