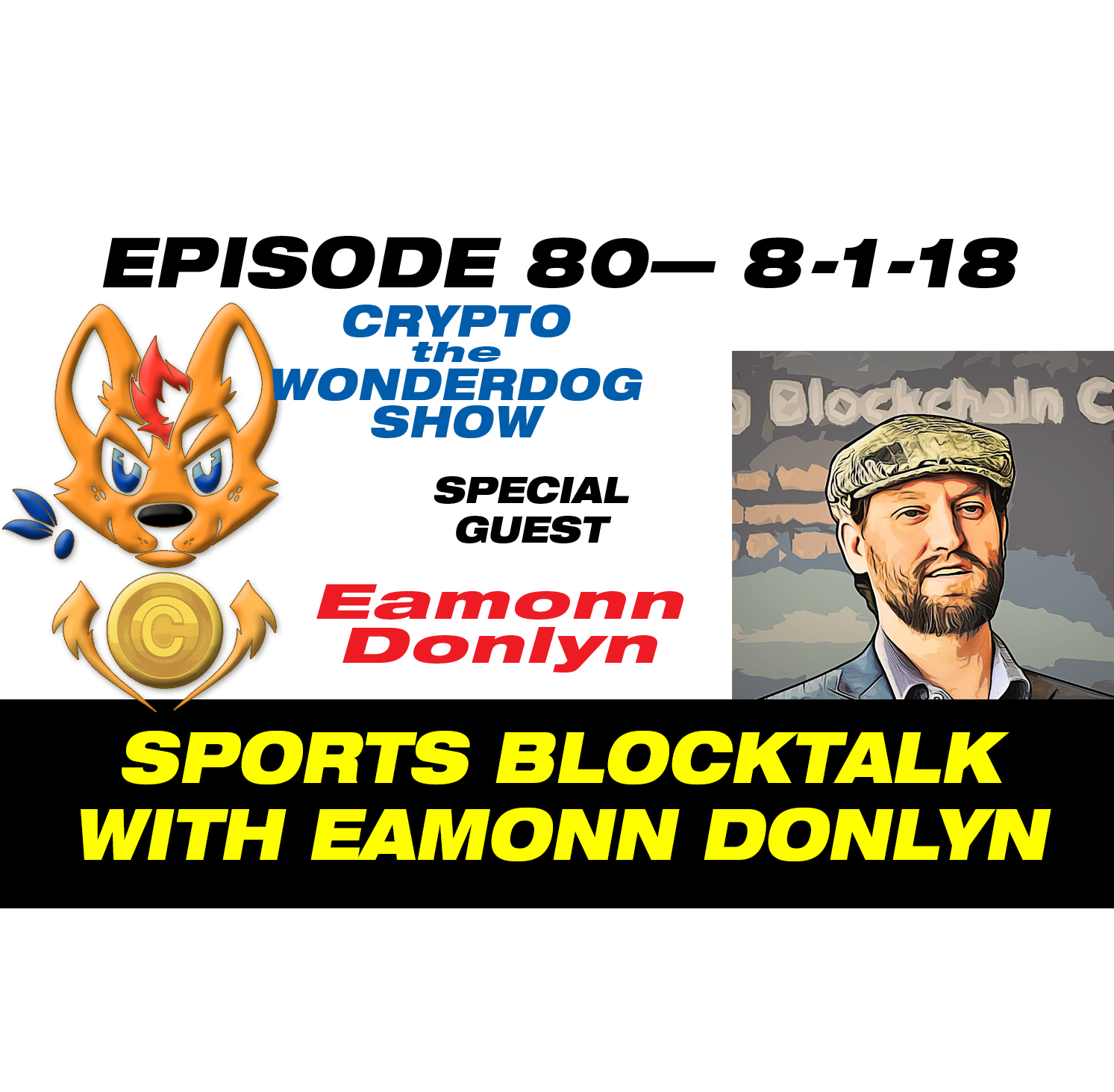 E82 8-11-18 SportsTalk with Eamonn Donlyn, Crypto, Sports and Blockchain - Crypto the WonderDog show
Eamonn Donlyn has spent 17 years at the intersection sport, business and technology and is a two-time emmy award winner from his time at ESPN, a Walt Disney Company.
http://www.espn.com/nfl/story/_/id/24335390/cleveland-browns-new-york-giants-game-first-nfl-legal-mobile-wagering
https://www.actionnetwork.com/gambling-olympics/2018-gambling-olympics-cryptocurrency-breakdown-jonathan-bales
https://ethereumworldnews.com/ronaldinho-gaucho-cryptocurrency-project-rsc/
http://www.soccercoin.eu/#whitepaper
https://bitcoinist.com/world-cup-gambling-busted-china/
Go to PosterBurner.com/wonderdog today and you'll get an additional 10% off your order.  That discount applies to every type of print they offer.   Again that's www.PosterBurner.com/wonderdog
Youcanevent.com is the first place that you wanna go when organizing.