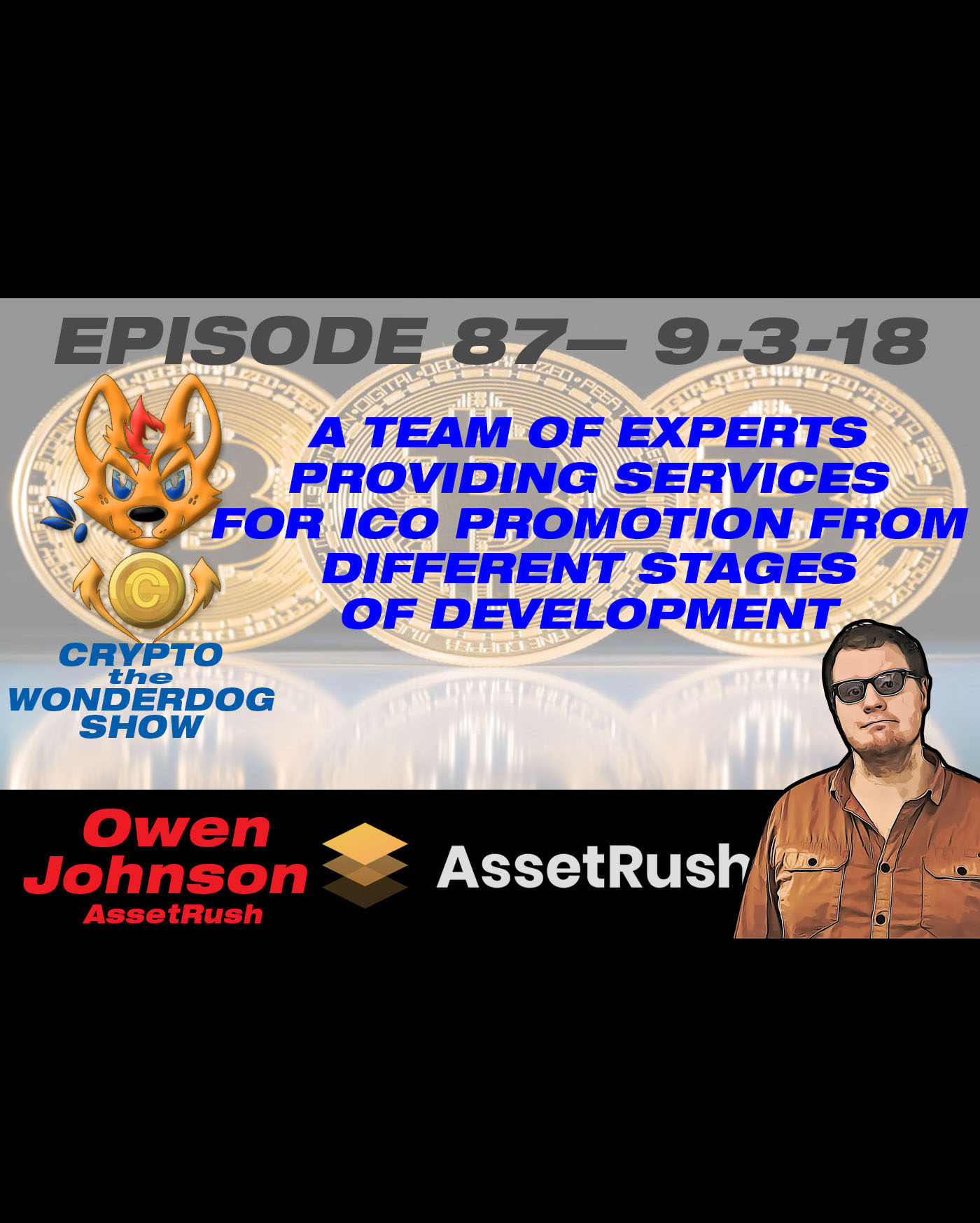 E87 - A team of experts providing services for ICO promotion from different stages of development. - AssetRush - The First Professional Token Promotion
Owen Johnson is from Los Angeles, California where he studied Computer Science at the University of Santa Cruz. After his graduation in 2010 he got inspired by the Bitcoin movement and decided to devote his free time to learning all he could about it. Mr. Johnson's family has a tradition of working in the field of Marketing and he inherited this love of product promotion as well. He has worked with  various crypto marketing projects over the last 8 years. He's been working with AssetRush as a Marketing Manager for the last three months.
AssetRush has an extensive experience in community management, exchange and wallet listings, and Asian market promotion.
The team is able to provide consultancy on a variety of areas, from community management and growth, the feasibility of Asian market expansion, the best exchanges to list your token, the list goes on. AssetRush is here to advise you on what to do to grow your project in the way that will help the most.
For reasons of anonymity, we do not disclose information about our customers or about tokens for which we have conducted promotions, as well as other personal information before an NDA is signed.
Asian market
Community Management
Product Translation and Localization
Event Management
Advertising
Exchange Listing
Community Management
Bitcointalk, Reddit, Teleram
Social Media Marketing
Bounty Campaigns
Token listing
Exchange Listing
Wallet Listing
ICO Rating Website Listing
Consulting
How to ICO a E-Book Consultation about exchange listing Community Management Consultation Community audit
Telegram: @assetrsh
Twitter: https://twitter.com/DavidPetrachini
https://plus.google.com/u/0/101421215700960388948
https://medium.com/assetrushhttps://hackernoon.com/community-management-an-exclusive-interview-with-jenny-goldberg-f04e52b94b82
https://medium.com/assetrush/what-we-talk-about-when-we-talk-about-free-ico-listing-exchanges-82981933878f
https://medium.com/assetrush/what-we-talk-about-when-we-talk-about-free-ico-listing-websites-9095ba70ad21