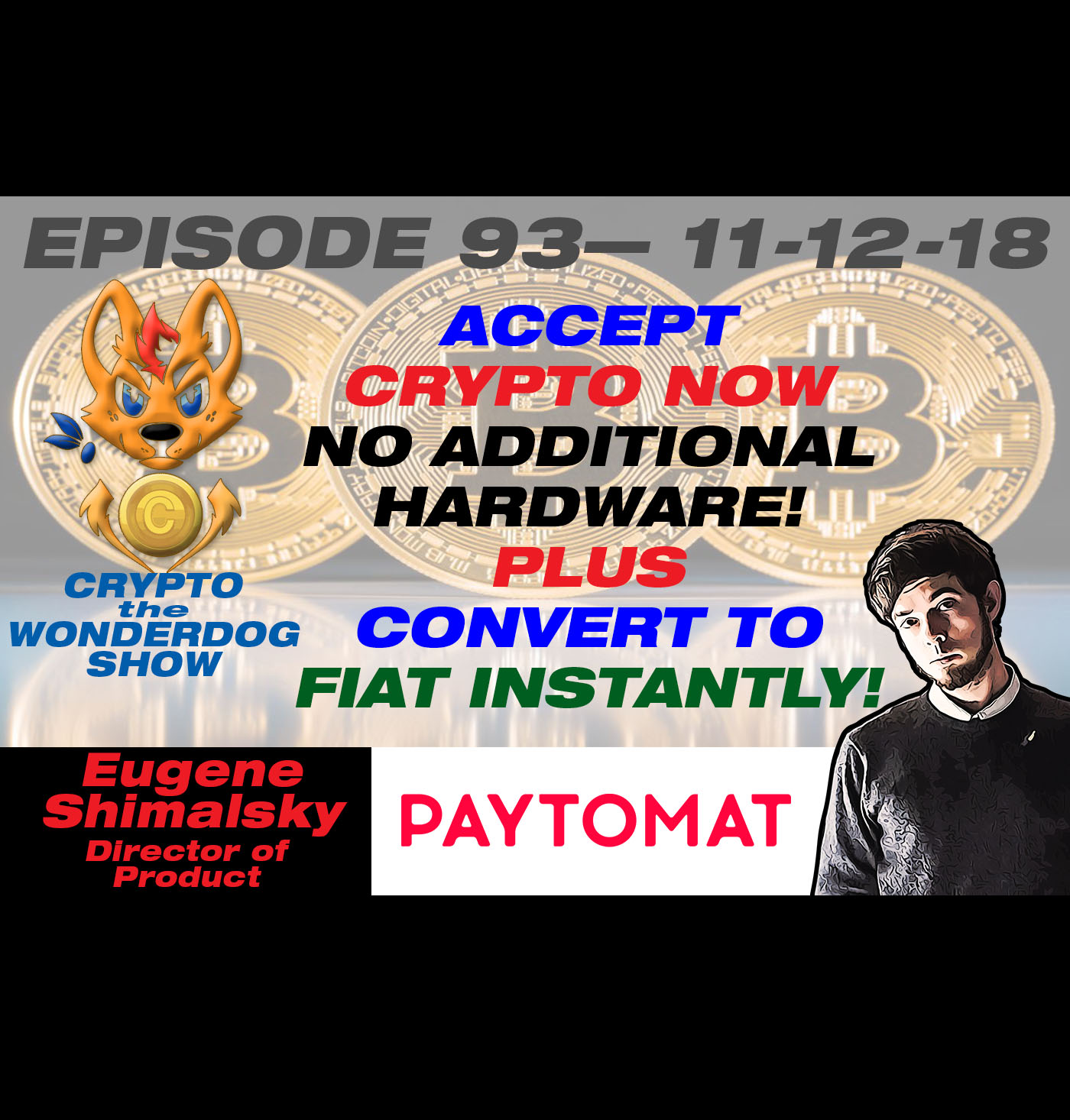 E93 - Accept Crypto NOW with no Additional Hardware and Convert to FIAT instantly! - Paytomat.com
SORRY FOR THE HORRIBLE AUDIO!  UPGRADED MY CAPTURE SOFTWARE AND THE AUDIO WENT WONKIE!
Eugene Shimalsky
Director of Product at Paytomat
Start accepting cryptocurrencies using your current equipment
Accept payments via any popular crypto
Paytomat accepts 18+ сryptos and the list is continuously growing. If you haven't found the crypto you are interested in, please wait for its adoption, or request that we add it, or drop us a line if you're a core team member.
Suitable for any business
Paytomat is a ready-to-instal solution, which is already used by more than 300 merchants – from restaurants to stores, beauty salons, and even medical clinics. support@paytomat.com
Enroll 
as a merchant
Be guided through the integration process by our manager
Start accepting cryptocurrencies with zero fees
Customer benefits
Paytomat Wallet is a convenient multi-coin tool allowing to store and manage assets in one secure app. It is the fastest way to transact in the Paytomat ecosystem. Moreover, it supports mQR (Merchart QR) natively from the Merchant App (available on App Store and Play Store), and right after launch of the Loyalty program Paytomat customers will receive bonuses for each transaction.
Multi-assets support
Fiat value updates
Quick payments
Cutting edge security
Supports mQR (Instant payment via QR)
https://www.linkedin.com/in/shimalsky/
https://paytomat.com
https://www.linkedin.com/company/paytomat/
https://itunes.apple.com/us/app/paytomat-wallet/id1415300709?l=ru&ls=1&mt=8
https://www.youtube.com/watch?v=EBVqoASNsBA