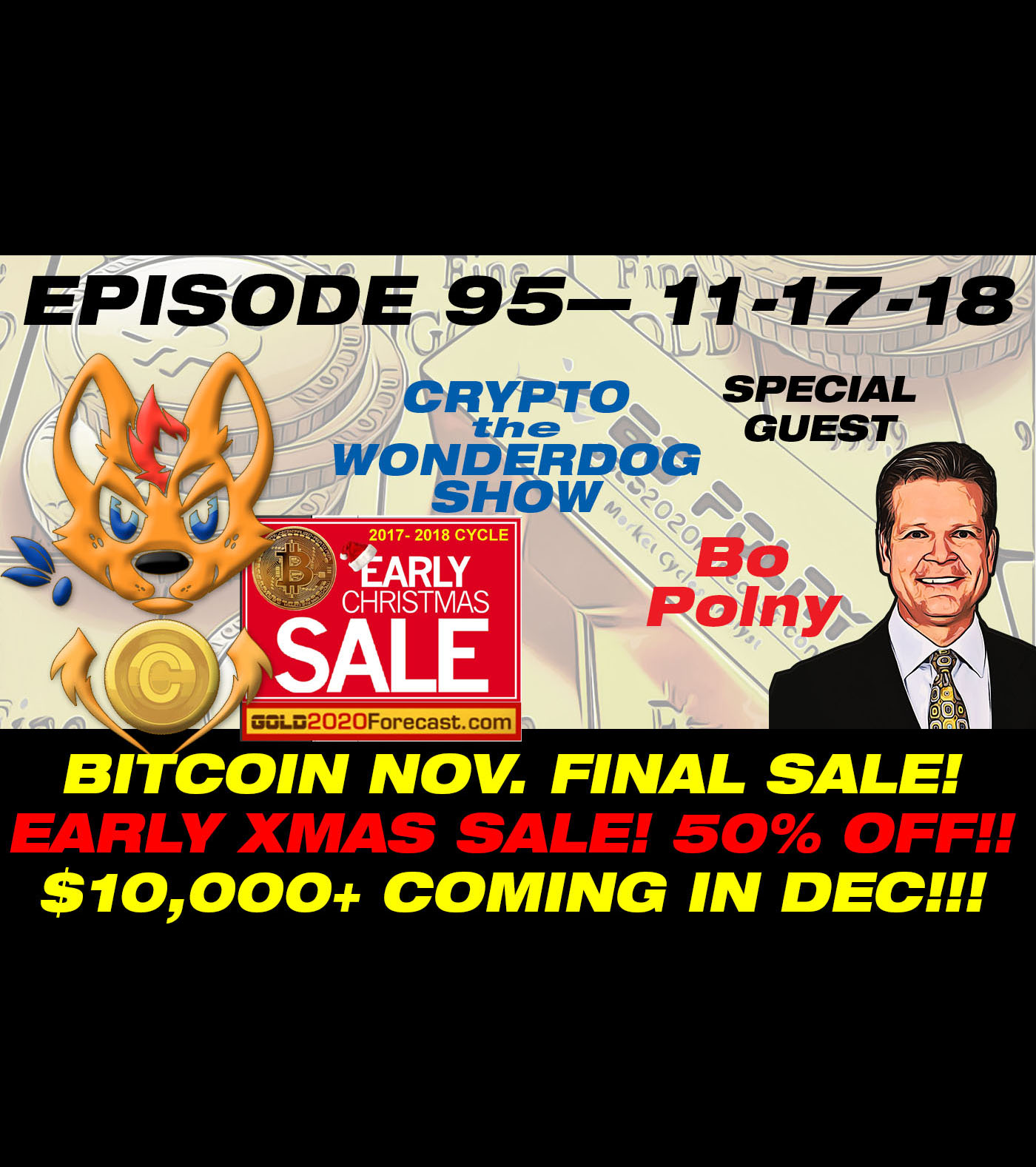 E95 - Early Christmas Sale on BITCOIN and CRYPTOCURRENCIES! 50% OFF! AND - Is there a $10,000 BTC coming in December??? All indications point to YES!!!  
Chart analytics from the Wall St Cheat Sheet!  Mirroring BTC movement.
Mr. Polny is an experienced analysis of TIME and specialists in the Gold, Silver and the stock markets. He has successfully TIMED the 2011 $1900 Gold & $49 Silver cycle tops, China's April 2015 Stock Market top, the December 3, 2015 final gold bottom at $1045, the December 15, 2016 gold bottom at $1124 while the US Dollar was making its FINAL TOP at 103.50 and most recently the bitcoin and US stock market tops in January 26, 2018.
He currently is forecasting a Stock Market PLUNGE in 2018 that in turn will cause bitcoin, cryptocurrencies, gold and Silver to react violently upwards into new all‐time highs this year 2018. Fortunes are about to be lost by those unprepared;
while made by those prepared!
GOLD2020FORECAST.COM
PO Box 11598
Newport Beach, CA
92658
Phone: (949) 244-2016
Email: GOLD2020forecast@aol.com
website:   https://www.gold2020forecast.com/
www.wallstcheatsheet.com