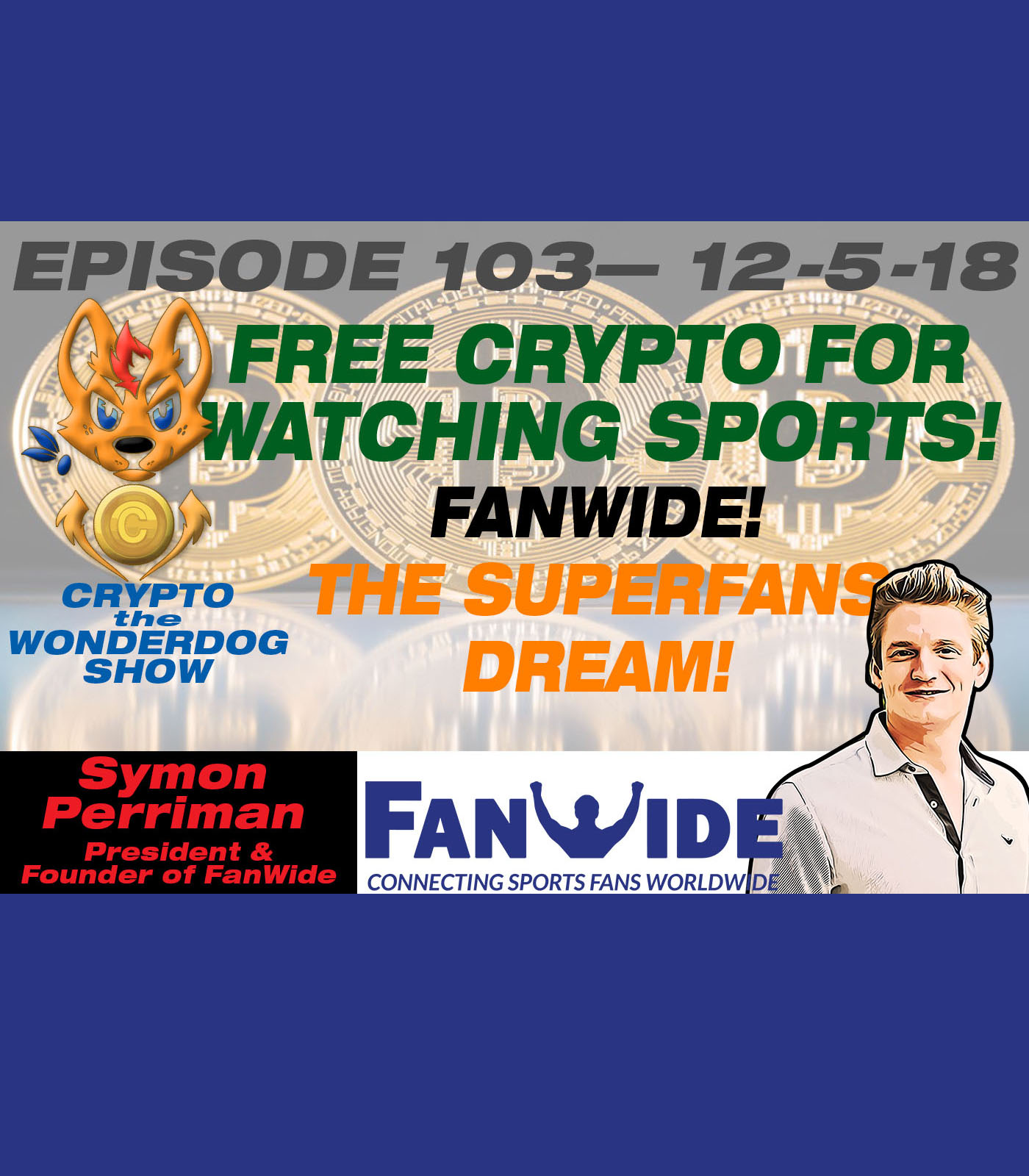 Free Crypto, Tokens, Rewards for Watching Sports (Sports Fans Dream) [ FanWide.com Tokens for Sports Fans] 2018
Find a game watch party for your favorite college and pro teams
wherever you live or travel!
Symon Perriman is the President & Founder of FanWide, the world's largest fan club network.  FanWide is part of the FanChain blockchain ecosystem, which rewards users with the FANZ tokens for attending events which can be redeemed for prizes, apparel, tickets and other sports experiences. Symon is an internationally recognized business leader, industry expert, author, keynote presenter, technology personality and multi-patent holder.  He graduated from Duke University with degrees in Computer Science, Economics, and Film & Digital Studies, and also serves as an advisor for several technology companies.
FANWIDE
1,250 Teams & Leagues | 10,000 Bars & Restaurants | 12,500 Fan & Alumni Clubs | 750,000 Fan Club Events
FanWide is the world's largest fan club network! We are hiring talented people in data science (Seattle), marketing (Seattle), sales (nationwide) and event management (nationwide). If you have a passion for sports, please send your resume to Careers@FanWide.com.
FanWide is a free digital platform that helps out-of-market sports fans find a local game watch party at a sports bar for any team in any city, using the world's largest fan club database. Millions of sports fans can use FanWide to find the closest community event for their favorite team and check in for rewards, wherever they are living or traveling.
Fan clubs and alumni associations use FanWide's digital platform to expand their network, organize events, communicate with local fans, collect and report attendance data, enter contests, receive donations, and activate food or drink discounts from the event host or team sponsors.
Sports bars pay FanWide to bring them new customers and promote their events throughout the year.
Sports teams and leagues as well as athletes and influencers can use FanWide's Sports Data Platform to grow their audience, analyze fan engagement, and develop new fan clubs, and all of FanWide's services can be integrated within the team's website or app.
FanWide also offers sponsors a new targeted marketing channel through its digital platform, and on-site activations during thousands of in-person events which function like a "virtual stadium", allowing sponsors to engage any team's most loyal fans in any city. FanWide's network allows teams and brands to offer merchandise, game tickets, and other digital or physical goods to these fan clubs, in exchange for information. This data measures TV viewership at sports bars nationwide, so broadcasters, advertisers, sponsors and leagues can see an increase in the overall audience.
FanWide was founded in 2016 by former Microsoft, Google and Amazon engineers with a passion for sports, and the company has five patents pending.
Fans
Sign up and select your favorite team(s) to find game watch parties at nearby restaurants and bars. Hosts offer exclusive FanWide promos (drink/food specials, discounts, etc.) accessible via our website. Traveling? We'll help you find a spot to watch anywhere nationwide.
Sign up, select favorite teams and find a viewing party today!
www.fanwide.com
https://blog.fanwide.com
http://www.nasbc.co
https://fanchain.com
cryptothewonderdog.com
cryptocurrency
dash
litecoin
bitcoin cash
bitcoin to usd
btc
ripple
what is bitcoin
localbitcoins
биткоин
btc price
mercado bitcoin
bitcoin price usd
invaluable
iota
litecoin price
onecoin
ripple price
ethereum mining
monero
stratosphere
bitcoin chart
bitcoin price chart
dash diet
stellar
zcash
bitcoin usd
cryptocurrency market
криптовалюта
1 bitcoin
bitcoin calculator
bitcoin hoje
bitcoin rate
bitcoin stock
bitcoin to dollar
cryptocurrency news
ethereum wallet
1 bitcoin to usd
bitcoin converter
bitcoin investment
bitcoin kaufen
bitcoin mining calculator
bitcoin price today
ripple coin
altcoin trader
bitcoin atm
bitcoin euro
bitcoin exchange
bitcoin faucet
bitcoin price live
bitcoin to euro
bitcoin trading
bitmaker
bonus bitcoin
btc miner
bytecoin
earn bitcoin
how to get bitcoins
ripple xrp